Ocean TuniCell would like to congratulate Regenics on their new publication in the Journal of Burn Care & Research!
We are exited to see innovation in wound care using all-marine hydrogels and ingredients, including TUNICELL. Their new publication shows favorable results for their marine hydrogel wound dressing when compared to an existing product on the market.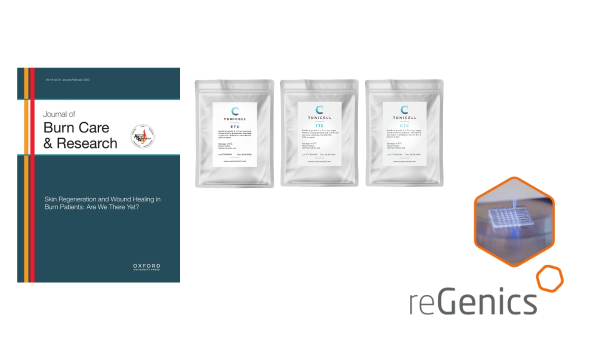 In this study, they found that Regenics' marine hydrogel wound dressing contributed to faster healing of burn wounds. Burn wounds can be challenging to treat, and it is important with new solutions to create better treatments for those suffering from burn wounds.
We support Regenics and their journey to innovate in the field of wound care, and we are exited to see positive results from a new product created with our marine TUNICELL hydrogels.
Click the button below to read the new publication.
Karin M Gilljam, PhD, Patrik Stenlund, PhD, Simon Standoft, MSc, Sisse Bindslev Andersen, DVM, Kari Kaaber, DVM, Henrik Lund, MD, PhD, Karl R K Bryn, MD, Alginate and Nanocellulose Dressings With Extract From Salmon Roe Reduce Inflammation and Accelerate Healing of Porcine Burn Wounds, Journal of Burn Care & Research, 2023;, irad006, https://doi.org/10.1093/jbcr/irad006