We are very pleased to announce that OceanTuniCell has launched a third product, carboxymethylated tunicate cellulose nanofibrils, TUNICELL CTC, in its tunicate nanocellulose line. We supply TUNICELL CTC both with and without an osmolyte (4.6% D-Mannitol). All our products are produced to medical grade standards in our state-of-the-art cleanroom facility in Bergen, Norway.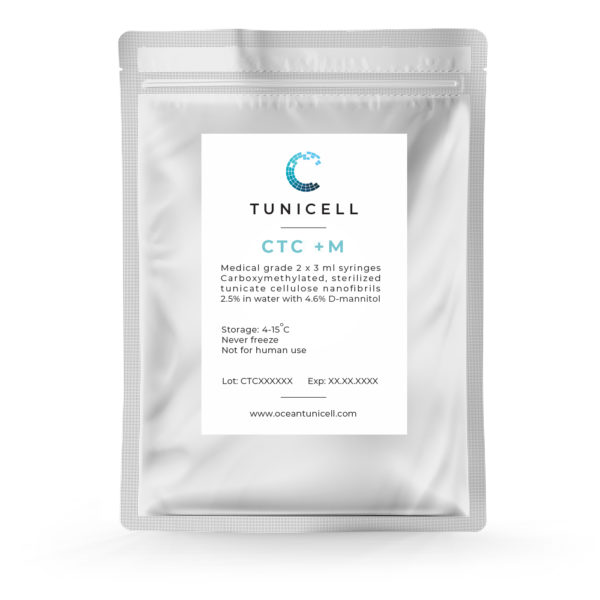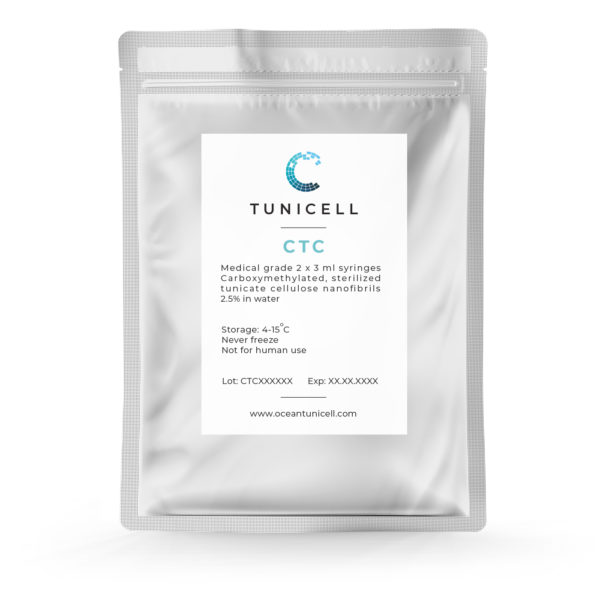 Please visit our webshop to learn more and order a sample to test in your applications. https://oceantunicell.com/product/tunicell-ctc/
Follow Ocean TuniCell on LinkedIn to receive news on future  product launches and stay up to date on our activities!