Invest in Bergen published an article about Ocean TuniCell today. We had the pleasure of hosting one of them here at our production and laboratory facilities in Espehaugen, Bergen. We are thankful that they were interested in shining the light on our business and our activity here in Bergen.
Invest in Bergen is an organization that offers assistance and recommendations for those who would like to start a business in the Bergen region. They help companies that want to establish activity in Bergen and facilitate finding locations and suitable office spaces in the city and much more. If you are interested in starting a business in the Bergen region be sure to give them a call!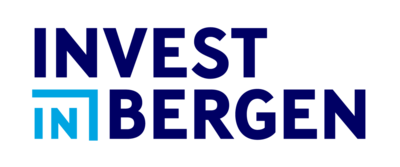 As the article highlights, products from the sea will be increasingly important to find innovative and new solutions in the health sector. At Ocean TuniCell the sea  is at the heart of our business. Creating value from ocean resources is vital for the future. However, it is critical that we have best sustainable practises to secure the health of our oceans.
The potential for our marine hydrogels, TUNICELL, is tremendous. Our innovative materials serves as a platform technology to enable the new solutions in tissue engineering and regeneratice medicine, and several other biomedical applications in cell and tissue cultures, in vitro diagnostics, biosensors and coating technologies.
Click the button below to read the full article on Invest In Bergen's webpage or copy this link: https://www.investinbergen.com/news-and-events/ocean-products-for-human-health/