Laurence Horeau is the head of our cell culture facilities and is doing exciting research on TUNICELL. She has a PhD in Biochemistry, Molecular and Cell Biology from the University of Reunion Island, France. She recently celebrated one year here at Ocean TuniCell. Congratulations Laurence, we are so happy to have you in our team!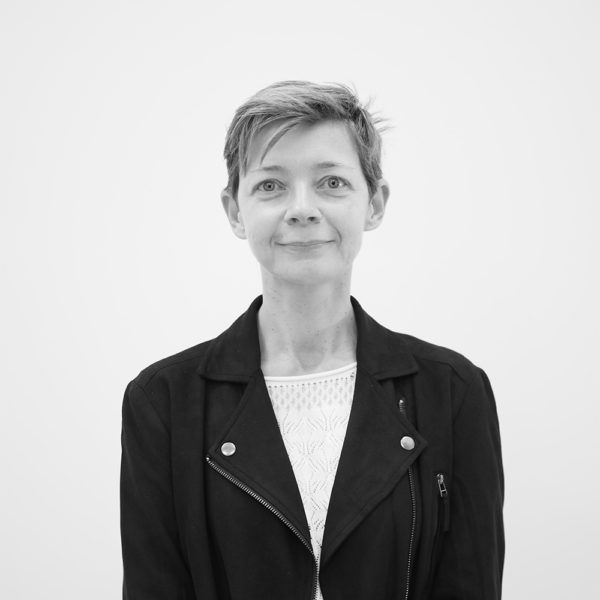 Laurence has extensive experience working cell and tissue cultures, particularly in human primary cell cultures. Before joining Team Ocean, she was developing stem cell and organoid models based on mesenchymal stem cells or induced pluripotent stem cells (iPSCs). Bringing a new biomaterial such as TUNICELL into her work is very exciting and opens up new opportunities. 
TUNICELL is wonderful for applications in cell, organoid and tissue culture! A lot of other hydrogels and media contain mammal and/or cancer derived substances that inhibit researchers ability to bring their work forward into clinical studies and applications.
TUNICELL is a "nude" hydrogel that is well suited for in vitro applications. Laurence is developing 3D constructs for cell cultures, and hopefully future cell therapies. Having the option of using TUNICELL variants, such as those with added osmolytes (D-mannitol) offers the possibility to reduce cell mortality, as it prevents osmotic shock. 
Being able to have complete control over the composition of the matrix and medium is a big benefit when working with cell cultures.
The purity, mechanical strength, coupled with the level of control using TUNICELL is important and motivating to Laurence, who has experience in biological validation of biomaterials and the development of medical devices. Having a relevant biomaterial that can be brought from an initial research test phase on the lab bench, moving towards clinical applications, is important and will facilitate the translational process towards improved patient care.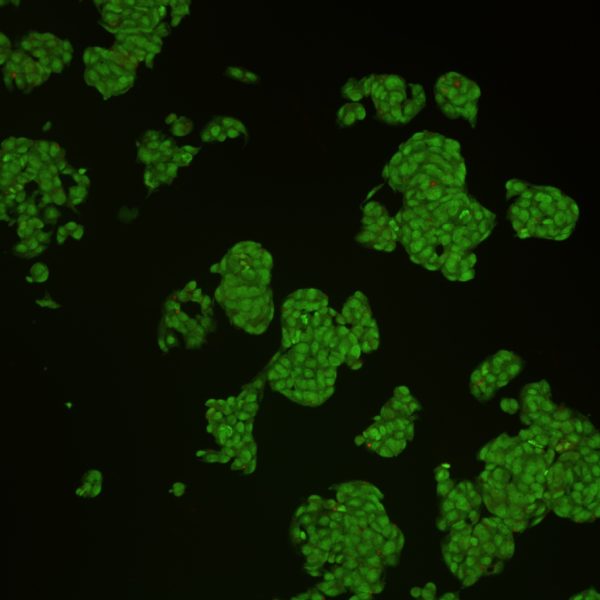 HepG2 cells stained with acridine orange, imaged with FITC (nuclei in green) and mCherry (lysosomes in orange) filters.
In her year here at Ocean, Laurence has used TUNICELL for several applications in cell culture research, and combined our hydrogel with a number of different cell lines. Recently, she completed a cytotox study with HepG2 (human hepatocytes) and an inflammatory evaluation study using THP-1 (human macrophages) with TUNICELL. The cells were doing great. Apart from her research, Laurence often advises our customers and collaborators who are working with different cell lines, such as beta-cells, bovine follicles (oocytes), chondrocytes and mesenchymal stem cells, of how to use TUNICELL-based hydrogels to optimize their experimental systems.
Here at Ocean TuniCell, we are lucky to have Laurence working with us. She is such a wonderful person, with great spirit and enthusiasm for her work.